By Bowey Filter |
09
January 2022 |
0
Comments
Application of hydraulic oil filter element
Application of hydraulic oil filter element
One complete hydraulic system consists of five parts, namely power components, executive components, control components, auxiliary components (accessories) and hydraulic oil. Hydraulic systems can be divided into two categories: hydraulic drive systems and hydraulic control systems. The main function of hydraulic transmission system is to transmit power and movement. The hydraulic control system needs to make the output of the hydraulic system meet specific performance requirements. The hydraulic system usually refers to the hydraulic transmission system.
Hydraulic oil is the blood of hydraulic system transmission, and it is very important to control the cleanliness of hydraulic oil. Therefore, hydraulic oil filter element is essential in hydraulic system.Bowey Hydraulic Oil Filter Element are be used in kinds of hydraulic system.and support OEM service.
The application of hydraulic system is very wide, as long as the equipment that uses hydraulic oil needs to maintain the cleanliness of the oil, otherwise the equipment will be greatly worn.
The hydraulic equipment used in steel plants, power plants, chemical plants, textile plants, plastic plants, coal mines, oilfield ,Natural Gas Company etc. needs to replace filter elements regularly. The types of these filter elements are very wide,such as hydraulic filter element used in the steam turbine unit of the power plant; Filter element used on hydraulic system of shield machine; The circulating filter element of the hydraulic station of the packaging unit returns to the oil filter element; Main pump outlet filter element, oil return filter element and circulating filter element of the outlet hydraulic station; Coiler filter element, correction machine filter element; The outlet filter element of the main pump of the hydraulic station of the inlet packaging line and the return oil filter element of the circulating filter element; Sub-mother car/shuttle car valve table filter element; Welder servo valve oil inlet filter element, oil return filter element, circulating filter element, main pump outlet filter element; Hydraulic oil filter element of vacuum oil filter; Hydraulic filter element used on injection molding machine in plastic factory and so on.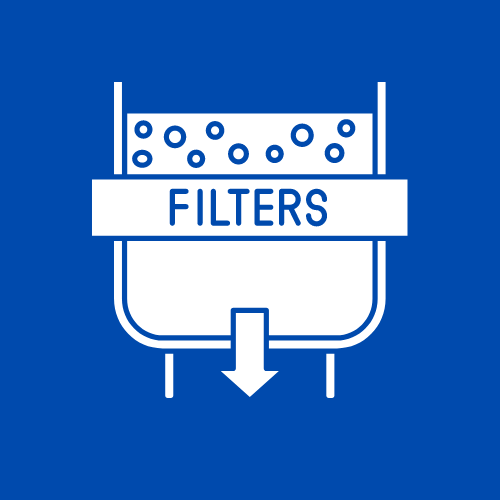 Us BoweyFilter are focused on providing quality assurance filter products for factories and mining enterprises all the time,our fast & efficient production, and 12 months filter element quality warranty and after-sales service to ensure our good cooperation!
Leave a Reply
Your email address will not be published.Required fields are marked. *