By BoweyFilter |
09
January 2022 |
0
Comments
How to choose effective filtration plan for corrosive fluid media?
How to choose effective filtration plan for corrosive fluid media?
In the actual application of filter products, we could often encounter In filtration Irritating filter media or corrosive filter media,which will cause a certain impact or harm to humans or the environment If not handled properly.
For example, in the chemical industry, filtering corrosive liquid nitrogen or liquid ammonia,In the filtration system, the filter element is the most important core component.The design of the filter element must not only meet the installation requirements, but also ensure that the filter element is sealed and installed in the filter tank; it must also meet the filterability requirements, which can effectively intercept the particulate impurities in the filter medium.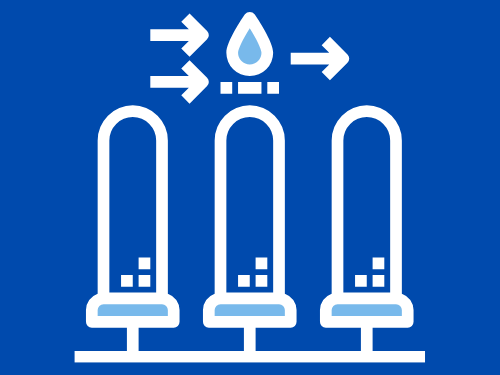 In Corrosive fluid filtration, we used to provide filter element processing and production for liquid nitrogen filtration in chemical plants in Southeast Asia.
Since the filter medium is corrosive or acidic, in the choice of material for whole filter element parts,: both end caps;skeleton;filter mesh,all should choose corrosion-resistant stainless steel material.such as 304 or 316L,or higher grade of stainless steel. It's All Stainless steel melt filter element.
More important is the connection method of the filter element. We do not recommend the use of adhesive forms. Because the overall material is stainless steel, we recommend the use of metal welding to weld the end cap and the filter frame as a whole.
For the chemical industry, the metal welded filter element will have more advantages than the epoxy resin adhesive filter element, such as resistance to bigger pressure, higher or lower temperature, and longer service life. In addition, the all-stainless steel welded filter element supports backwashing and reuse.
We believe this will be a relatively suitable and economical choice.
Here are picture we produced to share with you.
Of course,us Bowey Filter support OEM Filter Element.Before the formal production, we can issue professional technical drawings to check all the details. This drawing will also serve as the delivery standard of the goods.
Just feel free to contact with us if you have need on filtration.Bowey Filter will offer stable quality filter products and warm service for you all the time!
Leave a Reply
Your email address will not be published.Required fields are marked. *